Armenian tradition has preserved several legends concerning the origin of the Armenian nation. The most important one of them tells about Hayk, the eponymous hero of the Armenians who called themselves Hay and their country Hayastan. The neighboringВ  nations called the people Armens or Armenians. Yerevan ("ФµЦЂЦ‡ХЎХ¶" in Armenian; former names include Erivan and ancient name Erebuni; sometimes mistakenly written in Russian transliteration as Erevan) is the largest city and capital of Armenia. The center however remains pretty close to what he envisioned, with a grid pattern of streets intersected by some circular roads, museums, government offices, clubs and a lot of parks.
What

to see in Armenia
The best hotels in Armenia

Load Modules!

Do you know that you can load also any module inside the accordion menu as well?! Below is a default Joomla Module

The best hotels in Yerevan

The best hotels in regions

The best tours in Armenia
Daily

Tours We Offer
Most Popular
It's a commonly held belief that whenever you set a new goal for yourself — whether it's scoring your ideal job, writing a screenplay, or yogacizing your bod down a size or two ...
Editor's Pick
Skater Johnny Weir wants to launch his own collection and stores. When asked if he was keeping up with Fashion Week while at the Olympics, his costume designer replied ...
For entertaiment
Admit it: Whenever you hear about a couple getting back together, "Yeah, that'll last" often comes to mind. If a relationship ends, it's obvious there were problems...
Featured News
Imagine that your boss offers you $100 to complete a challenging new project as quickly as possible. He then asks your co-worker to complete the same project ...
24/7

Customer Support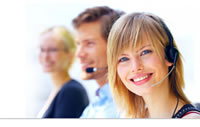 Our Customer Support team is always glad to answer all Your questions!
| | |
| --- | --- |
| | +374 11 53 00 11 |
| tel | +374 77 56 00 71 |
| | Rest.Tour@yahoo.com |
| | |
| | info@Rest-Armenia.com |